Nolangroup S.p.A.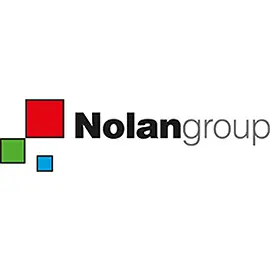 Nolangroup is the first European helmet manufacturer.
Based in Italy, near Milan, since 1972 Nolangroup Spa develops, manufactures and markets protective helmets and accessories for motorcyclists, under the brands Nolan, X-lite, Grex and N-com, each with its specific product line. The mission is to protect the motorcyclist's head, combining the consumer's demand for safety to the ones for comfort and pleasure.
The goal is to offer a wide range of products in terms of prices and characteristics, without contradicting with the mission and diluting the contents of each single brand.
The know-how developed in nearly 45 years of presence and successes not only on the road, but on the tracks, thanks to the races, goes from the research, to the development, the design, the manufacturing, the lab tests, the marketing and distribution on more than 70 countries all over the world.
In particular, Nolangroup manufactures each single helmet component. All the different phases of the production process, from the molding of the inner and outer shells and of all the other thermoplastic parts, to the treatments (painting, sanding, anti-scratch coating, etc.) are in house made, to allow a severe quality control of each single part, both for safety reasons (helmets must grant user's safety) and for the timeliness and wideness of the service to the consumer.
http://www.nolan.it