Strathclyde University, Centre for Computational Intelligence in Aerospace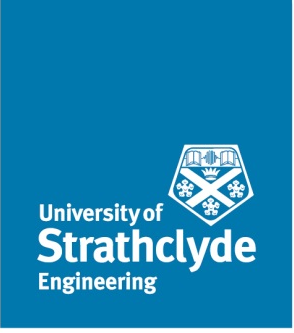 ---
Strathclyde University, Centre for Computational Intelligence in Aerospace
University of Strathclyde is a technical focused university located in Glasgow, Scotland.
The motto of the University, "The Place of Useful Learning" by Strathclyde's founder John Anderson, reflects in the commitment of the University to provision relevant, high quality, educational opportunities, the global application of the research and the focus on knowledge exchange activities, all of which aim to benefit the wider economy and society.
The Centre for Computational Intelligence in Aerospace, part of the Aerospace Centre of Excellence of the University of Strathclyde, undertakes frontier research on visionary air-space systems through a research portfolio funded by the European Research Council, EU FP7, ESA and industrial partners. The work of the centre is aiming at developing computational intelligence techniques and methods for the solution of space and aerospace problems and push the boundaries of mathematics and computer science to fully embrace the complexity and richness of our world.
http://www.strath.ac.uk/engineering/mechanicalaerospaceengineering/