Vicus Desarrollos Tecnológicos S.L.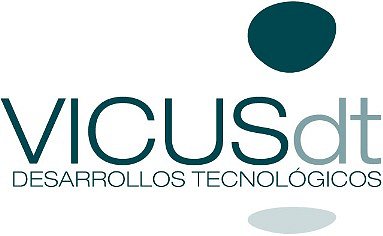 ---
Vicus Desarrollos Tecnológicos S.L.
VICUSdt is an engineering design and analysis service company that allows our clients easy access to a highly skilled engineering capability within shipbuilding, shipping, offshore and energy industries.
Our breadth of experience coupled with an adaptive and flexible approach means that we can react to highly time critical challenges, working with you when you need us. Our engineers, naval architects, and project manager are highly qualified full-time employees offering a diverse range of technical skills.
For shipbuilding and shipping industries, VICUSdt gives complete hydrodynamic engineering services with an integral service that includes hydrodynamic optimization for the complete ship.
Hydrodynamic analysis capabilities are also applied to the offshore and marine energy sector, carrying out advanced simulations for the oil and gas industry.
Our experience covers also other sectors like hydro power and wind energy, where fluid dynamics is a key aspect for system optimization or development of new technology like advanced water turbines.
When it comes to more conventional engineering services, we can provide tailor-made solutions for different fields of engineering in a very fast and cost efficient way, from the concept stage to manufacturing and including detailed drawing development and FEM calculations.
VICUSdt team is also known for their capabilities for carrying out on site measurements of torque, power, exhaust gas, fuel flow, electrical power and any other magnitude, either on board a ship or for any industry all over the world. A highly skilled team together with the most modern equipment ensures the success for your projects.
Furthermore, we are dealers of different products related to our activities such as the well-known Hydrocomp NavCad software for ship powering prediction, The Doctor engine performance monitoring systems, Binsfeld torque meters and our own personally designed ship propellers.
http://vicusdt.com/