Dynaflow Research Group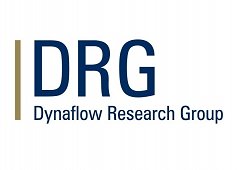 Since 1983, Dynaflow Research Group (DRG) delivers engineering consulting services across all aspects of the design and analysis for the Oil & Gas industry. Pipelines rarely operate in steady state conditions. When for example pressure surges or acoustic waves are either anticipated (at the design stage) or experienced (during operation), it is crucial to understand what is causing these events together with their frequency and magnitude. DRG is able to deliver the full range of engineering services for design and root cause analysis of onshore and offshore installation. We combine expertise in fluid flow behaviour and dynamic oscillations, with sophisticated analysis software to predict the performance of pipelines and equipment. Consequently our clients are able to construct piping systems that can either withstand or avoid excessive loading conditions and pressure transients.
Our aim is to be your engineering partner, solving problems at the advanced end of the engineering spectrum, so you can achieve your highest goals. DRG is a firm which specializes in the advanced end of the engineering spectrum. Our work often requires a multi-disciplinary approach: encompassing the static and dynamic analysis of fluids and gases and of mechanical components. At DRG we believe that we are at our best when creative thinking and practical skills are required to solve a problem.
http://www.dynaflow.com/